Aww My jew boy wants to date Me!
by
Princess Mindy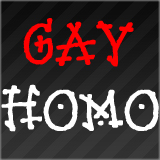 Yesterday was such a super day… First of all it was hot out for the first time this year so I went and spent much of the day out of the house… I went shopping and bought the cutest big white sun hat from the Tommy Hilfiger shop, then went and had Bellini's and appetizers on the patio which was soooooo nice and relaxing! On my way home I stopped by UPS and picked up MORE PREZZIES *yay-spoiled Me!* and the sports store to get some hand, elbow and knee pads for when I go rollerblading , which I just stared doing again!
Upon coming home I did have some stress with this pathetic loser script I bought for one of my newest projects… anyway while bitching on twitter one of my addicts messaged me on yahoo and asked if he could pay me back for the shit script I had and the stress it was causing me… aww how sweet BUT the devil is a devil and if you give me an inch, or offer it, I want a mile… SO not only did I allow him to cough up the sexy 100$ for the script I allowed him to send me 400$! Extra for my troubles hahaha! Im so nice eh!
I told him Id thank him with a super sexy photo… so I sent him a sexy large photo of my dirty panties! He was so grateful! hahahaha
Later in the evening when I was going to bed I had a call on niteflirt… I was going to ignore it but on the last ring I decided Id take the call. Im glad I did too… it was my jewish addict! This guy is such a dumb ass lol he loves for me to taunt and humiliate him at the same time… in fact I said a big trigger to him, on sheer accident the very first time we spoke and now hes hooked on the crazy stuff I say haha
So he went in a whole new direction this time which totally threw me off guard… He started to stutter, and yes I mean stutter haha and reminded me of something I proposed to him a few months ago… I totally forgot but jew pussy sure didnt.
He starts talking about how I told him if he wants a girlfriend that hes not allowed. If he wants to go on dates he can go on a date with my socks, if he wants to make out and get some action he can make out with my dirty panties and jerk his dick by himself after I fooled around with his wallet right in front of him… If he wants a girlfriend, dates, fun and any fun it all has to be around Me!
After my cackling of him reminding me of all this awesome stuff I said… he asked if maybe we could start to date and maybe he could have sex with me!!!%^$$ woah what?! wow! thats pretty ballsy, …read more
Source: Nubd Heist Mindy