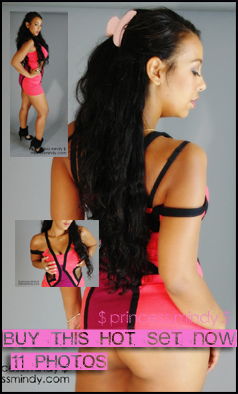 This amazing hi-res large photo set showcases the juicy, curvy Me, my hot long legs, amazing perfect skin colour and my trendy style. Adore this creamy biracial skin, bubble butt which is slightly exposed in a super tease peeks, HUGE cleavage and my tall goddess stature. This tight pink dress and sexy bootie style heels are going to make you VERY addicted to me when you see these in hi res. Plus one captioned photo.
Fetishes: Long juicy thighs/legs – ass worship – biracial girls worship – long hair
11 large hi res pictures
12.99 
Or Free in My members area! Click here!
Get rid of your wife/gf for me bitch… I want to make you a single boi so I can have all kinds of uninterrupted fun with you and your wallet… SURE Ill just use and abuse you once I home-wreck you, but think of all the fun you will get during it all
You cant resist a girl like Me with huge boobs like this… you'll let me pull you around by a -collar and leash and you wont care as long aas you get to look at me and my massive cleavage!
LOOK at me… you cant resist me, you dont even want to… just look at me squeeze my Princess boobs together for a few minutes and then answer me… you want to leave her for me right?!
Click The Image For The Animated Version!
My boobs are so swollen and puffy right now… it happens every month and this month my big amazing Princess breasts are ready to burst!!!
look at me talk all hypnotic like, putting you in a boob trance… while I tell you softly, and giggling in the background – my boobs make you so weak… and you will do anything I say because when you are staring at them, you become stupified and ! (((Bonus 20 second sparkle boobs at the end)))
watch me poke them, squeeze them and show them off… you can see how swollen and huge they are! Worship that wimp!
3 Minutes Long
~~~
click the image to view the animated version!